Watch Latest Episode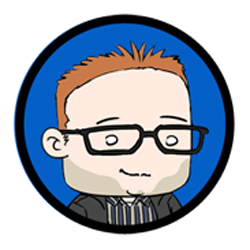 Episode 216 - Erman Baradi & Brandon Waites (Hustling in Hollywood)
Erman Bradi & Brandon Waiters are former Hollywood interns and co-founders of entertainment event series MixKnowledgy, and The Film Empire, a unique filmmaking contest. The Film Empire provides a grand prize winner the invaluable opportunity of mentorships and meetings with industry professionals embodying the entire filmmaking process, from development to post-production. Known for producing events fusing panels, mixers, and parties, Waites and Baradi have hosted over 30 events since founding MixKnowledgy in April of 2016 which have included over 300 special guest speakers. Waites interned under producers Chris Bender & JC Spink (BenderSpink) and is a veteran of the United States Air Force. Baradi interned for Mosaic Media Group and was named a "Top Networker in Hollywood" by The Huffington Post.
Pre Show Notes
— Looking for a way to earn money with your Feature Film, B Roll, etc? Join Black Box today!
— Want to help me make a short trailer project?
The weather is finally getting nice in Philly, and I'm finally going to make something again.
I'm aiming for a July 2018 shoot date for a fun, fake trailer project here in the Philly area. I'll be looking for actors, a location manager, storyboardist, and a few other key crew roles.
If you're interested in helping shoot me an email, Dave@DaveBullis.com and put Fake Trailer Project in the subject line.
— Quentin Tarantino Writing Masterclass (A collection of advice)
Over 41,000 views, over 1,300 thumbs up, and a ton of great feedback.
This is a video I edited together from various Tarantino writing advice I've heard over the years. Please let me know what you think of it.
MORE FREE STUFF:
— Backstage –  Use code dbcast at checkout when posting a casting call for a FREE basic listing
— Dave Bullis Podcast Filmmakers Group on Facebook – a FREE filmmaking group I made on Facebook.
— Shopping on Amazon? Please use my Amazon affiliate link  and/or Ebay affiliate link(simply click and shop as normal) as it greatly helps out the podcast. Thank you!
Show Notes
-- Mixknowledgy -  is a bi-coastal entertainment experience founded by Erman Baradi and Brandon Waites in 2016 that combines elements of a mixer and a forum.
-- Quentin Tarantino - is an American director, writer, and actor. His films are characterized by nonlinear storylines, satirical subject matter, an aestheticization of violence, extended scenes of dialogue, ensemble casts consisting of established and lesser-known performers, references to popular culture, soundtracks primarily containing songs and score pieces from the 1960s to the 1980s, and features of neo-noir film.
-- Django Unchained - s a 2012 American revisionist Western film written and directed by Quentin Tarantino, starring Jamie Foxx, Christoph Waltz, Leonardo DiCaprio, Kerry Washington, and Samuel L. Jackson, with Walton Goggins, Dennis Christopher, James Remar, and Don Johnson in supporting roles. Set in the Old West and Antebellum South, it is a highly stylized tribute to Spaghetti Westerns, in particular the 1966 Italian film Django by Sergio Corbucci, whose star Franco Nero has a cameo appearance.
-- BenderSpink
-- Chris Bender - is an American film producer whose beginnings were through co-producing American Pie film series based on his own high school experiences. In November 1998, he established the management and production company, Benderspink, with partner J.C. Spink, a fellow alumnus of Bucknell University . They have had a successful first look deal with New Line Cinema for over 15 years
        -- JC Spink - was an American film producer.
-- Benderspink Breaking Up After 18-Year Run
Contact
Erman Baradi
-- Twitter
Brandon Waiter
-- Twitter
Dave Bullis
Support the Podcast