Watch Latest Episode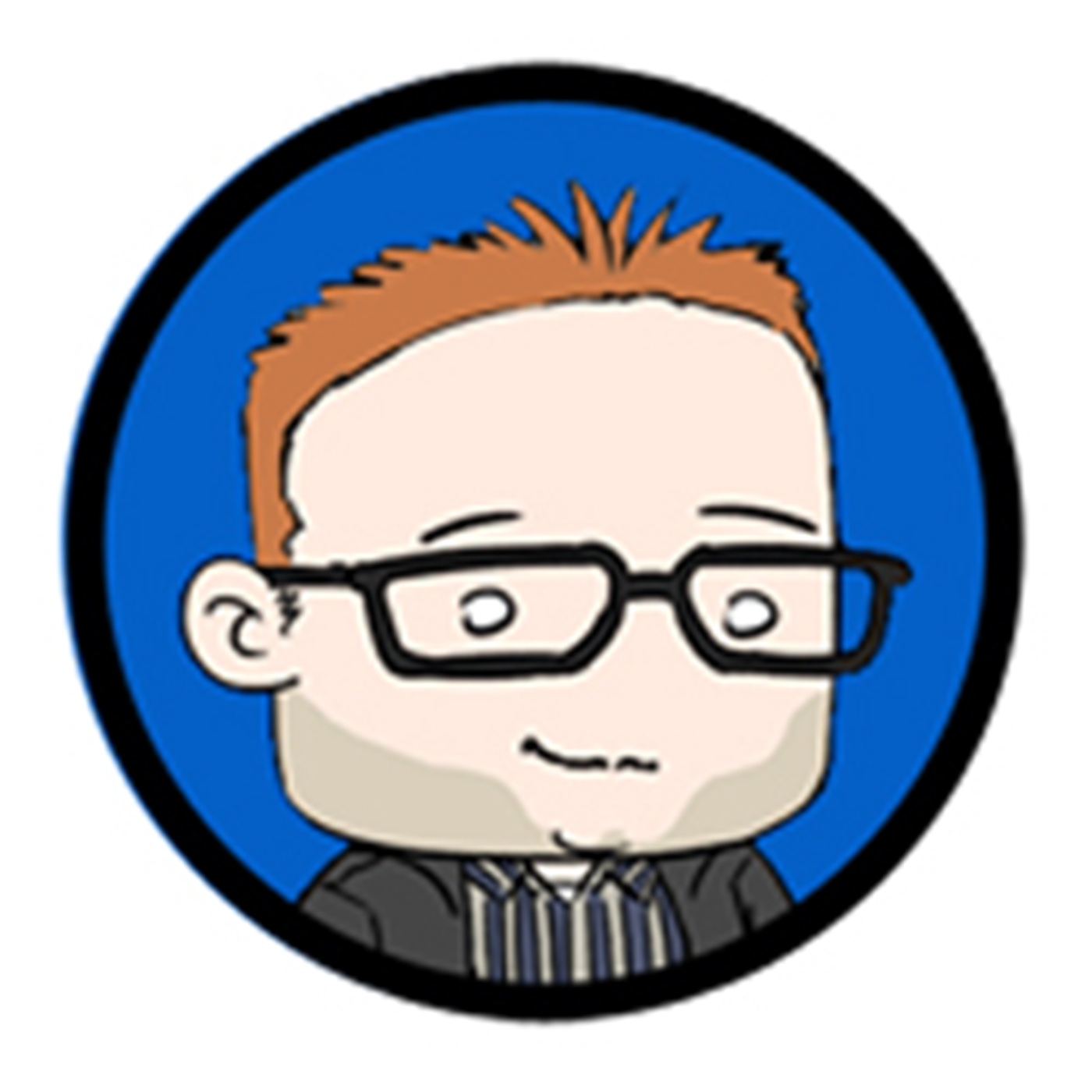 Episode 211 - Fred Cavender (12 Films in 12 Months)
Fred Cavender (aka Tuperhero) is a British director, screenwriter, and producer currently living in France. In 2017, he launched Tuperhero's 2017 Extravaganza where he made a short film every month for a year straight.
In this episode we chat how he made 12 short films in 12 months, if he built a fan base doing so, using Youtube in the modern age, CGI, and tons more!
Pre Show Notes
-- Thanks to Zach Lipovsky from Shotlister for connecting us. If you haven't please check out the Shotlister app.
-- Facebook Was Vital For Indie Filmmakers. Now Their Followers Are Held Hostage, and the Ransom Keeps Changing via Indiewire
"Until recently, indie filmmakers viewed building a Facebook community as essential to success. That's a belief they'd like to maintain — but it's now extremely difficult without an ad buy. And while there are other social media platforms, Facebook has 2.2 billion monthly users and a unique ability to combine visuals, text, links and two-way conversations with followers. For now, that's an audience reach and level of engagement that can't be duplicated."
— Want to help me make a short trailer project?
The weather is finally getting nice in Philly, and I'm finally going to make something again.
I'm aiming for a July 2018 shoot date for a fun, fake trailer project here in the Philly area. I'll be looking for actors, a location manager, and a few other key crew roles.
If you're interested in helping shoot me an email, Dave@DaveBullis.com and put Fake Trailer Project in the subject line.
— Quentin Tarantino Writing Masterclass (A collection of advice)
Over 6,000 views, 105 thumbs up, and a ton of great feedback.
This is a video I edited together from various Tarantino writing advice I've heard over the years. Please let me know what you think of it.
MORE FREE STUFF:
— Backstage –  Use code dbcast at checkout when posting a casting call for a FREE basic listing
— Dave Bullis Podcast Filmmakers Group on Facebook – a FREE filmmaking group I made on Facebook.
— Shopping on Amazon? Please use my Amazon affiliate link  and/or Ebay affiliate link(simply click and shop as normal) as it greatly helps out the podcast. Thank you!
Show Note
[00:13:46] I just I literally was in my bed and woke up and said I'm going to do this. And so it was literally OK I'm going to do this. It's January. I have to make a film so I better get started. That's that's really how it happened.
[00:18:02] Film #1 - The Redemption Act
A young couple's relationship falls apart, revealing the strange, harsh truth behind what's been happening to them.
[00:23:04] CGI in films
I mean everyone everybody gives CGI a bad rap because obviously it's overused in cinema. And you know I for one just touch quickly on superhero movies and things that I grew up as a fan of superheroes and everything but even now now I watch a film and they're very well-made but there's always some point where you watch a full CGI fight and it's just not interesting because it's full CGI but that's not because there's no performance to it you know except obviously the guys who are doing the effects there they're amazingly talented and everything.
[00:24:55] Did you see the Justice League Justice League movie?
[00:34:23] Film #2 - Day Shift
Following a heist gone slightly wrong, a trio of criminals seek refuge in a pub for the afternoon. As they wait for the getaway driver, they have to deal not only with the police, but with the suspicious, by the books bartender.
[00:47:50] Film #3 - A Man's World
Women now only represent 5% of the world's population. One man tries to help the few that are left.
[00:51:54] Film #4 - Get Rich or Try Dying
An 80's throwback Sci Fi comedy where a scientist steals some experimental pills from work, and uses them to get rich, for better or worse.
[00:56:19] Film #5 - 6:16
In a waiting room, four people wait for a job interview. The situation slowly takes a turn for the worst when a mysterious timer appears, counting down from 6:16
[01:02:23] Film #6 - Something Crunchy
As she writes an article paying respect to a hit and run victim, Robyn finds some bizarre coincidences that lead her to believe there must be more to the case.
[01:05:34] Film #7 - Somewhere in France - Part I
Three English-speaking drug dealers venture into the middle of nowhere in the south of France, for an exchange that goes horribly wrong.
Film # 8 - Somewhere in France - Part II
After being tricked into a drug deal by the French police, three English-speaking fugitives look for a hideout in the middle of a village-wide summer party.
[01:10:14] Film #9 - The Golden Shore
A retired professor receives a visit from the representative of a new military-driven government, enquiring about a poem he'd written in his youth.
[01:14:42] Film #10 - California Hot-dog Champions : a horrockumentary
While filming a documentary about themselves, the members of a band get together to rehearse at their new drummer's pub.
[01:19:37] Film #11 - Trust Me
Woken in the middle of the night by an anonymous call, Norman is told to get out of the house to escape some mysterious intruders. Follow the story through his eyes in this immersive 1st person, video game like thriller!
[01:23:51] Film #12 - The Damned
A group of people go through their daily lives, in a city surrounded by a massive wall.
12 Films in 12 Months - A Retrospect
Last year, we made a short film every month!
-- The War of Art by Steven Pressfield - A succinct, engaging, and practical guide for succeeding in any creative sphere, The War of Art is nothing less than Sun-Tzu for the soul that keeps so many of us from doing what we long to do.
Contact
Fred Cavender
-- Official Site
-- Twitter
-- Facebook
Dave Bullis
Support the Podcast