Watch Latest Episode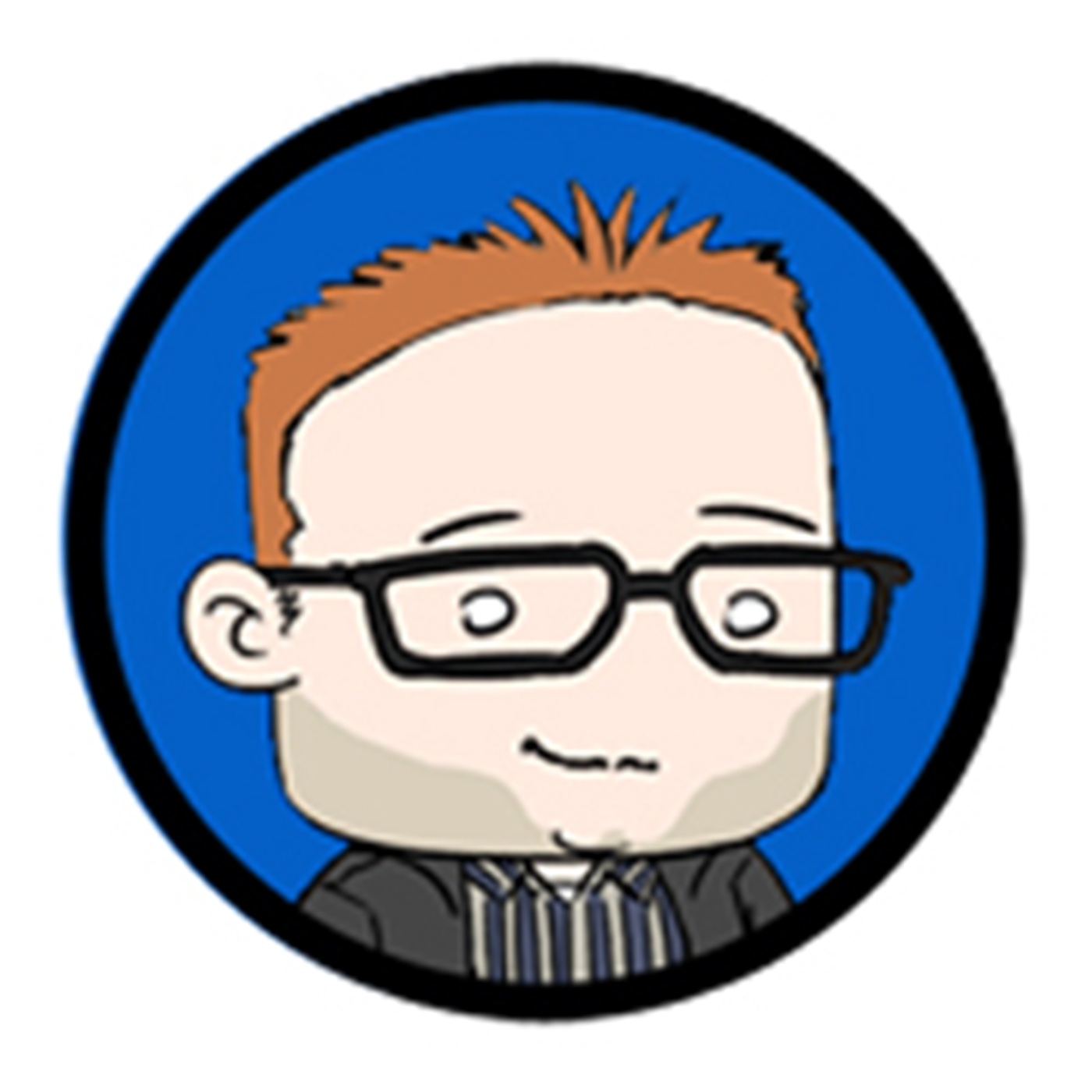 Episode 212 - Phillip Andrew (Unforgettable Storytelling)
Phillip Andrew is an Emmy-Nominated Los Angeles-based television producer who has been asked to speak around the country educating and encouraging High School and College Students through high energy entertainment and unforgettable storytelling.
"And I remember one one of the directors stood up and was like you know this is B.S. I don't you know I don't want to be a part of this anymore like I don't even like this! This isn't it's not going as planned. And Wes Craven immediately said, 'Whoa whoa whoa whoa whoa. Who told you it was going to ever go as planned?"
Pre Show Notes
-- Article of the Week:  Things I've Learned as a Moviemaker: Tommy Wiseau and Greg Sestero
Made 15 years after The Room turned them into cult stars, their irreverent new buddy picture capitalizes on their pop culture personas to craft a satisfyingly strange adventure about a mortician and a homeless man looking to turn their luck around.
-- Thank you everyone for all of the birthday wishes. My birthday isn't until April 11th but still we'll call this the birthday episode. My birthday also concedes with the release of this podcast. Four years ago in April, I started on this crazy journey and I thank all of you for joining me on whether you're a new listen or have been with me since Episode #1. 
This podcast has literally become an outlet to a hobby to a part time job to a now full time job (that doesn't pay anything), 
MORE FREE STUFF:
— Backstage –  Use code dbcast at checkout when posting a casting call for a FREE basic listing
— Dave Bullis Podcast Filmmakers Group on Facebook – a FREE filmmaking group I made on Facebook.
— Shopping on Amazon? Please use my Amazon affiliate link  and/or Ebay affiliate link(simply click and shop as normal) as it greatly helps out the podcast. Thank you!
Show Notes
-- [00:04:21] Meeting Strangers on the Internet
-- [00:07:58] What makes something memorable?
-- [00:18:02] What was the what was the worst onset experience that you've ever had?
-- Scream - After a series of mysterious deaths befalls their small town, an offbeat group of friends led by Sidney Prescott (Campbell) become the target of a masked killer in this smash-hit "clever thriller" (The Washington Post) that launched the Scream franchise and breathed new life into the horror genre.
-- [00:19:13] Wes Craven -  was an American film director, writer, producer, and actor. He was known for his pioneering work in the genre of horror films, particularly slasher films, where his impact on the genre was considered prolific and influential. Due to the success and cultural impact of his works in the horror film genre, Craven has been called a "Master of Horror".
-- Philip Lott - is a director and producer, known for Cooper's Treasure (2017) and Kelly & Cal (2014). He also directed the pilot episode of CBS's Undercover Boss which premiered after Super Bowl 44, and was watched by 40 million people. This holds the record for the highest rated new unscripted show in history.
-- [00:20:25] Opportunities everywhere
-- Eli Holzman -  is an American creator–developer, writer, and producer known for creating or serving as executive producer on a number of reality-based television series, such as Project Runway, Project Greenlight, Beauty and the Geek, The Seven Five, Undercover Boss, and Leah Remini: Scientology and the Aftermath. He is the former head of Miramax Television, Ashton Kutcher's Katalyst Films, Studio Lambert, and All3Media America. He currently is the CEO of The Intellectual Property Corporation, which he founded in 2016. He has been nominated for 11 Primetime Emmy Awards for the television series' Project Greenlight, Project Runway, Undercover Boss, and United Shades of America, and has been nominated four times for "Television Producer of the Year Award" for non-fiction television by the Producers Guild of America.
-- [00:22:46] The art of problem solving
-- [00:26:21] Moving out to LA
-- [00:27:15] Networking on a basketball court
-- [00:32:57] Hiring People
-- [00:38:23] Black Books -  is a British sitcom created by Dylan Moran and Graham Linehan. Bernard Black runs a book shop, though his customer service skills leave something to be desired. He hires Manny as an employee. Fran runs the shop next door. Between the three of them many adventures ensue.
-- [00:39:29] Sneaky Pete - is an American crime drama series created by David Shore and Bryan Cranston. The series follows Marius Josipović (Giovanni Ribisi), a released convict who adopts the identity of his cell mate, Pete Murphy, in order to avoid his past life.
-- [00:42:31] Unreliable Narrators & Pathological Liars
-- American  Psycho - Patrick Bateman, a young, well to do man working on wall street at his father's company kills for no reason at all, collects body parts and displays them in his home. As his life progresses his hatred for the world becomes more and more intense. Based Bret Ellis' graphically violent novel as a 1980s satire.
-- Banshee - From the creator of True Blood, this exciting new Cinemax action drama charts the twists and turns that follow Lucas Hood (Antony Starr), an ex-convict who improbably becomes sheriff of a rural, Amish-area town while searching for a woman he last saw 15 years ago, when he gave himself up to police to let her escape after a jewel heist. Living in Banshee under an assumed name, Carrie Hopewell (Ivana Milicevic) is now married to the local DA, has two children (one of whom may be Lucas'), and is trying desperately to keep a low profile – until Lucas arrives to shake up her world and rekindle old passions. Complicating matters is the fact that Banshee is riddled by corruption, with an Amish overlord, Kai Proctor (Ulrich Thomsen), brutally building a local empire of drugs, gambling and graft. With the help of a boxer-turned-barkeeper named Sugar Bates (Frankie Faison), Lucas is able to stay on even footing with Kai and his thugs, and even manages to bring a measure of tough justice to Banshee. But eventually, Lucas' appetite for pulling heists pulls him and Carrie into a dangerous cauldron of duplicity, exacerbated when Mr. Rabbit (Ben Cross), the NY mobster they once ripped off, closes in with vengeance on his mind.
-- [00:43:55] - Creating Content for Youtube Red and Facebook
-- Michael Stevens - is an American educator, comedian, speaker, entertainer, editor and Internet personality, best known for creating and hosting the popular education YouTube channel Vsauce. His channel initially released video game-related content until the popularity of his educational series DOT saw discussions of general interest become the focus of Vsauce, encompassing explanations of science, philosophy, culture and illusion.
-- Mind Field - is an American web television series produced exclusively for YouTube Red, created and presented by Michael Stevens, the creator of the YouTube channel Vsauce. The first two episodes premiered on the main Vsauce channel on January 18, 2017, followed by weekly episodes up until March 1, 2017, the second season has begun airing as of December 6, 2017.
--  VSauce - is a YouTube channel brand created by internet personality Michael Stevens. The channels feature videos on scientific, psychological, mathematical, and philosophical topics, as well as on gaming, technology, culture, and other general interest subjects.
-- [00:51:21] - Parting Thoughts
Contact
Phillip Andrew
-- Official Site
-- Audio Blog
-- Twitter
-- Instagram
Dave Bullis
Support the Podcast
Transcription
[00:04:21]
Oh man. Yeah be careful who you meet on the Internet. You know is it crazy that like years ago you would never. It was weird to meet like dating. He was weird to go online dating. You would never. You were told to never take rides with strangers. And now our entire world is like based around like Uber and Lyft and like jumping in the cars with strangers and that's completely ok. And like nobody even knows how to meet each other in person anymore. Everybody is always you know you get a Swipe right swipe left to meet anyone. Things have changed so quickly.
[00:04:56]
Yeah. I mean you're encouraged now to trust strangers like put all your faith and your bodily harm in strangers. It's kind of crazy man.
[00:05:05]
I remember I went to. So I'm here I'm out here in Los Angeles and I remember going to a party and we go to this party and it's kind of like at the base of like the Hollywood Hills it's like a nice house but nothing too insane. And we go to this house and we're like kind of like you know what is this party for like who's is it someone's birthday what is in there. Oh no it's just like new startup app and we're like WHAT THE HELL IS THAT. And they're like oh well it's like here. And they handed me a pen. Like the only party gifts were like a pen with the logo on it.
[00:05:34]
Like you couldn't get some you know at like a trade show and I look at it and I'm like Lyft? What the hell is Lyft? And they go Oh yeah man it's like this app where you can you know you can get rides from people that are already going the way that you're going. And I was like so you get in a car with a stranger you know. Yeah. And I was like this is the dumbest idea ever it'll never work. And then years later I'm the guy who has to sit here and be like I guess I'm not that much of an innovator.
[00:06:04]
You know I'm surprised they actually gave away pens you know because I like an idea for me. If you're going to like a launch like that you'd give away like a service so you would say hey this is the service this is left and you would kind of demonstrate it. You don't I mean because pens I think pens are kind of I mean don't get me wrong I still use pens every day but I just don't know if they really have the same marketing branding powers they once had. You don't know definitely yeah. You know what I mean it's just like I don't think you look at that and go Oh man I got used Lyft. Now I'm using their pen.
[00:06:37]
Come on. Yeah. It's kind of it's kind of crazy so. But yeah it was. I always try to remember that any time that I want to anytime my first immediate reaction is to want to like rip something apart you know that I'm like wait a minute think think in a different world where maybe this could work how would it work. Why would you know. And it just forces me. You know I think in life you always have those examples of things that happened when you were completely and utterly wrong. So it's like it reminds me to be all right. Don't don't try to crush this dream or don't try to you know don't don't veto this idea really give it give it a little bit of time think it through and see if there is something there rather than just giving snap judgments on stuff. So I try to use it as like a life lesson I guess.
[00:07:23]
Yeah right. So you know when you see all these new apps come out now you kind of wonder how it all ties in together because you with all these apps coming out you go oh my God there's so many out there and there's so many different social media channels. It's like you know what catches on what doesn't. And that's why there's so many books now written about this stuff about business and about you know ideas that catch. There's actually a book called sticky and it's actually about what ideas stick and what and what doesn't and why that is. Oh no way I'm reading a book right now called sticky marketing. Oh sticky marketing. I don't know if it's the same one. Yeah but it could be.
[00:07:58]
I did. I did see that. Yeah. It's crazy I mean like I know they've had tons of studies come out with like what makes what makes something memorable. What how do you know how do you help things add to your memory what what makes something emotional what is the best you know for us is as storytellers. It's like always trying to figure out exactly what is going to resonate with with the target audience what's going to stick with them what is it that they like you know what is it that they remember.
[00:08:26]
You know we talk about it you know from speaking standpoints when you know so often people will go in and they could go to a conference and have a great time and then you'd be like oh what did the speaker talk about or who was the speaker. And they'll go Oh I don't know. But he told the story about blah blah blah. And it's like Deaf people don't remember the names necessarily they don't even remember where the information came from they remember these powerful stories. And I think that's really important for us to realize. Like any time that any time you're whether you're in marketing or advertising or you know for us in TV or wherever it's important to tell great stories that people want to repeat. You know I mean that's that was even before we had things to write down and before we had TV way back in the day. That's how things got told. That's how we taught people how to you know how to behave. What was the proper way to handle certain situations. How do you stay motivated. It was all through story. It was all through generational storytelling. And I think it's important that we don't ever allow ourselves to get so caught up in the technology you know that we forget that while it's amazing to have these brand new you know these amazing cameras that look insane in VR and 3-D and we're getting all these amazing technology at the core. At the root of it the most important thing is still storytelling and telling a great captivating memorable story. And if you don't have that it doesn't matter how cool the footage is it doesn't matter how great the audio is. If you're not saying something that is worth people wanting to hear and wanting to repeat then what the hell are we doing.
[00:10:08]
Yeah it's sort of like the story behind you know even the story you tell within the company right. So there's a story that managers and directors and all that they have to tell everybody. It's like being on a film set you know because we're you know we're both in the same industry so if you're the director you want to be able to sort of you create that I guess Zeit Geist as of right we're looking for right. We want to create a sort of feeling on set and it's almost like the story you're telling them you know there's a quick anecdote I want to tell a friend of mine was working on a film with Spike Lee and Spike Lee actually got on got in front of everybody the day they started filming and he actually goes this was like a whole different spike and he was like hey you know what if we all work together and do all this together we're gonna make a damn good film. And he was like Man is this spike is awesome because it's like you know he's up there telling a story about how we're all going to work together. We're all just going to make this amazing thing and it was and it's going to be fantastic. And that really stuck with all the crew after that after Spike did that.
[00:11:09]
I think that's I think it's key right. It's like. And I think there's you know you study I've studied a lot of like the great you know battle you know war war like generals and people that lead people into massive wars and you know people don't want to fight for someone when from the comfort of their own home. You know like they want to they want to feel like their leader is out in front like their leader is there it is willing to go through the battle with them you know. And I think that's so important I think that was great that that Spike did that I had a moment I remember I had a director you know executive producer showrunner that I was working with on a project. His name was Phil Lott and Phil was an amazing guy in one of the first things I ever saw Phil do. And I still can picture this to to this day we're running around the craziness of getting the first day and getting some getting the shots set up. And I remember all the craziness. For some reason I like look over and I see Phil and there was a there was a plug for a light that needed to get plugged in and it was underneath a table. And you know Phil has been in the industry for you know 20 25 years. He's won tons of awards. Very very talented if he doesn't he's got his Waukee he easily could have said you know hey you know Phil weren't available. I need somebody to come plug this light in. And it would have been normal. It would have been fine. It would. No one would have thought anything of it. But I sat there and watched the showrunner of The Project Get down on his hands and knees crawl underneath a table plug this light in and then walk back crawl back from underneath the table and started adjusting the light. And I remember it like it was young in my career I was probably only 24 25 and I remember just seeing that in it had. I mean here it is I'm still telling the story. It had a profound impact on me because I knew man I'm working for a guy that's willing to do the work too. You know he's not just some guy up here shouting orders. He's not just some guy that wants to sit back and have his coffee and make everyone else do it. He's willing to go. He's willing to do the work too. And it made me that much more excited to want to work with him and learn from him because I understood man that's the type of guy he is. And that's the type of guy that I want to help see win. And I think that was so great that Spike did that. I mean like I said I think that's really important that people know the stories that we tell ourselves. And also like the way that we show up to other people and how we how we are perceived and what we do we we want to make people want to win with us. You know and I think when you can do that when you can have everybody on a team that is working towards one common goal I think it's a really powerful thing and you can achieve a lot of really great stuff.
[00:13:56]
Yeah you have to lead by example and not be one of those guys just barking orders. You know we've all been on those film sets to where you know maybe a student film makes you a lot and you know I used to work with a lot of student filmmakers and it's the kind of I guess maybe they kind of feel like the need to micromanage and they kind of use that as a way of directing or they are and professionals do that too. I mean how you know I mean so it's one of those things where you want to lead. You want to let people know that you're kind of there. You kind of have to be the mother and the father so to speak you know what I mean you've got to have to say. We're going to do this right. And also you got to be the father. All right let's pull up our sleeves and get to get this done.
[00:14:37]
Definitely. I think it's you know I think that's why just you know like with him you know with Spike doing that at the beginning of shooting I think setting the tone is so very very important. Like so yesterday I'm I'm producing a new project for a for a large digital media platform.
[00:14:56]
And you know it was our first day on set and I scheduled a 30 minute meeting that probably only need to be ten but it was the first day of filming and I scheduled this 30 minute meeting and I went over everything with everyone. You know we went over safety. I went over no expectations made sure everyone was introduced everyone knew who was leading what departments and in really just set expectations so that people knew.
[00:15:23]
If you have a problem where to go you know I walked people through creative which a lot of times especially in what we do not everyone is you know a lot. Not everyone needs to know all of the creative points or exactly the schedule for every little thing. But I really wanted expression on day one. I wanted everyone to be on the same page to know what we were doing in the field that level of comfort and teamwork. Because I've I've been on shows before where you come in day one and it's like they expect hey it's the first day of filming we're going to do an hour of ESU equipment set up and then we're going to be filming. And it's like I don't even know who the heck to ask for anything. I didn't meet anyone. I don't know. You know I walk up to somebody and ask if they know where the coffee is and it's the director. You know it's like. So it's one of those things where it's really important I think to set that tone early on and then when you do that I think it gives you a little bit more leeway. Like I have a tendency to be a little bit more high energy.
[00:16:24]
You know I get nervous sometimes I get you know sometimes I get my emotions and my emotions start to kind of take over at times before I chuck put them in check. And I always let people know I go Hey look I want you to know any bit of me that is micromanaging is not coming out of a place of not feeling like you can do your job. It's just that I have a bad memory sometimes. And as soon as things pop in my brain and I want to know if it's happening I'll ask you and please never take offense to that. It's not coming from a. I go in I always let people know if I actually am having an issue where I'm maybe not I'm I'm feeling like things could be stepped up. I will come to you and I will tell you I will be 100 percent honest and open at every point with that stuff. And I think people appreciate that because at least they know like there's no you know I don't want to be the person that they don't know where I stand you know where they're like oh I don't know if know how he feels about me like I want people to know that I have their back. I'm there to support them. If there's a way that we can be doing it better let's figure it out together. But if it's just me being crazy like that just kind of part of my personality and I will do my best to diminish it and be respectful. You know just I'll do my best to diminish it not seem like a crazy person. But you know we all have our moments and I think coming from the beginning in just setting the tone of all of that onset is so important so that everybody knows where they stand and what's going on.
[00:17:53]
So just just put that you know we're taking all that Philip. What was the what was the worst onset experience that you've ever had.
[00:18:02]
The worst onset experience.
[00:18:05]
And you don't have to look too much into details but maybe I'm not looking for you like namedrop ready thig some people hear stuff like that like all I can't tell this story like are just I want to hear more about the situation rather than the person you know and how do you how you resolve stuff like that. Because whether it be like you know an issue with a personal onset or location falling through any of that stuff you know what I mean.
[00:18:28]
Oh yeah. Oh good locations locations falling through happened so much that we can't. I came and you know it's not even a big deal anymore. I remember hearing I worked there. This is actually a cool fun story that I'll tell and then I'll get back to mine like I worked on a project a few years ago with Wes Craven.
[00:18:45]
There we go. Namedrop but no you as such. He was such a great dude and he's so talented and so caring. But I remember we were on set and we were shooting this project that was kind of like a horror horror film directors competing against one another. And I remember they were having an argument on sat like one of the teams were trying to fire their director and replace it with another one and they were all arguing and fighting.
[00:19:13]
And I remember one one of the directors stood up and was like you know this is B.S. I don't you know I don't want to be a part of this anymore like I don't even like this isn't it's not going as planned. And Wes immediately said Whoa whoa whoa whoa whoa. Who told you it was going to ever go as planned. And he took it and he had a moment where he was like he took a coachable moment and was like look when we were filming scream like I guess the story goes like a few days before they got ready to film like their day.
[00:19:43]
They're like 72 hours out from filming.
[00:19:45]
And if anybody knows this and I'm telling a wrong story please correct me if this is my way of this is my understanding of how it went down about 72 hours 36 72 hours before they started filming the high school that had signed off on everything that they were going to film at someone from the school board finally read the script like they had approved it but no one read this script and then they read it and they're like whoa no way we are not allowing this to be filmed at our high school and they pulled they pulled out the high school the location pulled out like 36 72 hours before they were supposed to film and they had to scramble and find a whole new a whole.
[00:20:25]
Like that's not an easy ask. That's not like oh we need another coffee shop on the street. Like that's a massive you know anyone has ever booked locations knows how the bigger the location. Those are difficult things. There's a lot of people that have to sign off on that. And so a lot of work went into it and then all of a sudden you know it just that's how quickly things can change. And if you sit around and if you get worried if you just if you focus on problems you're done. If that's all that you focus on if you are a person that only sees problems you're going to get crushed if you can be the person that sees solutions everywhere. Opportunities everywhere.
[00:21:02]
You know possibilities. Now you're now you're in. You're adding to the winning success. Now you can get into a thing where you're doing well. And I think that's you know that's something that you have to do is really start you know I told this I tell this story a lot. I had one of my first bosses is a amazing executive producer named me his name is Eli Holzman and I love the guy. He's he's amazing. And I told the story earlier and it's funny. I'm telling it again. But you know I asked him when I was early in my career I was probably 23 years old and I asked him Hey man what is you know is there something of advice that you can give me. And he said you know just always being always bring solutions don't bring problems. You know if the car breaks down don't come to me and say the car broke down. Come to me and say Hey man the car broke down but we have Option A.
[00:21:50]
And we can either pay you know four hundred dollars to get another car out here. Option C is pay or option B is six hundred dollars to have somebody come out and fix it and it's going to take two hours. Or option C is we just drive it into the L.A. River and then we never we act as if it never happened. Right.
[00:22:06]
He always talked about solutions solutions solutions and just that. I mean that that lesson has been monumental for me because yeah the first instinct is when something goes bad is to want to shut down and get sad and angry and kick kick things and you know you want to blame someone like it's just human nature like we're all these little kids that now have grown up pants on. And so we want to get mad. But you know now I think that's the biggest thing for me is just always knowing like no matter how bad it gets there's a way to get through it. And you got you have to be able to find the solution instead of focusing on the problem.
[00:22:46]
It's the art of problem solving. As you know I've been saying on the podcast before is you know how do you solve a problem without creating an equal or greater problem than the one you're trying to solve. Yeah and being a problem solver rather than a problem spotter you know I mean give people and Swetman were where you hire them as crew and they come up to you and they say hey Philip you know this location fell through the car got a flat tire what should we do here.
[00:23:14]
You're supposed to be here helping me get on Yeah it's always a little frustrating at times because you know I try to really let people know you really in power you want to empower people you know you want to let people know that you know you act as if I remember as I had somebody tell me when I was young and my career is like Yo you got to act as if like if you don't do this it's not going to get done. So what would you do. You know and really like I think most of us when we don't take that action it's either a we just don't care right. We don't care about it and we're super. You know decaf about it we just don't care anymore or we're afraid we're afraid we'll make the wrong decision and we want somebody to back up and we're you know. So it's like almost you know I remember with somebody I read it in a book once printed Bouchard had this quote and it was like when action is required and a person doesn't act at best they're lazy. And at the worst they're a coward. And it's like man like I use that for any life to make that. To How do we relate that to set. It's like there are those times where it's like if you're not willing to make a decision you know you're being lazy or you're being a coward. And I've had to do that with myself many times. đinđić specially as much as I try not to be the guy that hangs on money or finances and things like that but there are times where I've stopped and been like Yo dude the pain you a decent amount of money to make these decisions like do it like figure it out like this is on you. Like you can't just you know like for me as a you're not a p.a anymore. You don't get to just sit there and yeah you do exactly what you're told. Like as a P.A. that's what it is. Being a pay P.A. production assistant is all about. Be quiet be friendly smile do everything that's asked of you and kind of you know stay out of the way but be there and help as much as you're an extra set of hands when you start producing projects and directing projects and taking on greater responsibility and the money is there and you're getting paid like. You have to be able to make a decision. You know and it's like by sitting by doing nothing or only like you said being the person that only brings up problems your you're not going to be the person that that gets hired backed or that gets a reputation of being the guy who can fix problems. And it's like if you can be someone that fixes problems or sees problems and fixes them before that even happened you know like every firefighter would love to be there moments before the fire gets set. You know because once it gets out of hand then it's a lot of work. It's like if you can be the person that notices and knows how to fix things early on before it becomes this raging you know fire then you're going to keep getting work and that's what it comes out you're going to keep getting work and you're going to make projects more fun and enjoyable to work on. Yeah I think. Yeah your point was great. And then I decided to talk for 15 minutes.
[00:26:21]
No it's all good it's all good. Philip and I want to ask you too about how you know how you got started in all this because you know you've mentioned Wes Craven. You mentioned working with Phil a lot. So I wanted to ask you know you grew up in Michigan and you moved out to L.A. you know. What age did you decide to move out to L.A..
[00:26:42]
Yes I was about nine. And you know I'm that kid that I grew up 10 minutes from downtown Detroit on the side just outside of southwest Detroit and I've always been that Midwest kid just in love with everything movies everything California.
[00:26:58]
You know I joke that I wanted to be. I wanted to live the movie Clueless like I like that guy I want to know. You know I grew up watching that with my sister and I just loved it. You know I wrote a paper when I was like 13 about moving to California.
[00:27:15]
So I think that dream has always been there but for me you know I got you know media productions and creating and you know I did a little bit of theater when I was younger so I was always around creating entertainment. And so when I went I went to Michigan State University after I graduated from high school. And you know when I started you know did the business thing for a while because obviously I was terrified of putting all my eggs in one basket of entertainment but I moved I ended up messing up my GPA pretty pretty bad. I joined a fraternity. Started drinking and partying and became a whole mother. That's a whole another story for a different podcast. And but but you know things kind of you know ended up where I screwed my GPA up so much at Michigan State that I was going to was going to take me a few more semesters to get into the business school. So I said you know what I had already started taking my film classes my film and TV and radio and I loved that stuff and that was where I felt like I really came alive and really enjoyed it. I was like I'm going to go after this and see what I can do and you know I was I was lucky enough to be able to do a couple of internships and really get some things finished and I was able to finish college a semester early at state and I was getting ready to move out to L.A.. Excuse me was getting you know getting ready to move out to Los Angeles and 11 days before I moved to L.A. I got popped for DUI and it drastically affected my move to California. So it took me a year to kind of get everything squared squared away with the courts and kind of my path with with you know alcohol abuse and all that stuff that's a whole nother story. But so I ended up going to I stayed in Michigan for a little while I worked at a radio station and then when I was 23 I was 23 is when I moved out to Los Angeles. I had never been west of Wisconsin. I didn't really know anyone. There were a couple of kids that went from my high school that were you know five or six years older. So I did have one or two people that I could at least kind of ask some sort of advice on but I really didn't know anything. I didn't know what I was doing didn't really even know if I wanted to do film tv. I was still in the mindset that you know 20 people got in a room and came up with an idea and then they worked it me you know made it like I didn't understand the industry at all. I did not understand how segmented things were. I didn't know how different it was to work in TV versus TV versus commercial versus movies. I mean no reality. Like I didn't even really know what reality TV was. You know I'd seen the real world and some of that stuff but I didn't even realize how different and segmented a lot of the industry was. So I get to California and I move out. I don't know what the hell I'm doing. I get a job working at a vitamin shop. I get a job working at pac sun. I was doing extra work. I was doing you know I've been a deejay since I was 17 so I was deejaying and I'm just doing all this stuff I'm doing clerical work in office buildings and just trying anything to just make rent and make it work. And I'm sitting here one day I remember calling my dad and I'm like I have got a four year degree from a big ten university and I'm sitting here folding little kids board shorts and selling old women Metamucil like what is going on in my life like I'm never going to get hired in this was right in 2009 right in the middle of the writers strike out here in Los Angeles. So work was tough. And I remember going. I would just go door to door at places and I would go door to door production companies trying to meet them. I'd go to work. I'd go to the gym I'd go play basketball and then I would rinse and repeat. And that was my cycle of what I would do. And I wish I could tell you that one of those production companies called and wanted to hire me. I wish I could say that one of my job interviews went well I met a guy playing basketball and I was having a really good game and I was pissing them off because I kept scoring. So we were battling back and forth back and forth back and forth the game and we start talking and he ends up being a Midwest kid. We start talking a little bit. He's getting ready to get promoted as soon as he found somebody to take his assistant job and he brings me an interview. I get the interview and I start. And that was my very first job was from a guy working or playing basketball at the park. And that guy's name is Kevin Martelle. He's a great friend of mine. Still he runs a production company now here in Los Angeles and you know he's he's such a rock star. He's amazing and like we met playing basketball and like that's how it was for me and I started I got that first job and the job was me taking the assistant job for the guy Eli that I spoke about earlier and you know the first show we were doing when I started they were they had just finished post on the first episode the first season of a show called Undercover Boss on CBS and which was a massive show that at that time no one had heard of. So I was working at a production company no one had heard of on a show. No one had ever heard of. And then it blew up and it was like that was my first job. I just got you know. But the thing I always tell kids like I'll try to mentor kids from Michigan State and I go Hey look I can't tell you to go play basketball every day and that's where it's going to be. But what I can say is if if it once have been if it had been Kevin if I went to Kevin on the basketball court I would have met somebody at the gym or I would have met someone at an alumni event or one of those production companies I would have when would have eventually worked out.
[00:32:57]
It's like you don't know you don't always know what path is going to open. You don't know what doors are going to open but that's why you just bang on a ton of doors and you just you know I always tell people the best thing you can do is just let people know what you want to do. You know let them know that you're just hungry and ready and you don't know yeah hey I don't have a ton of experience but I'm excited to learn. I'm ready to get into it. How do we make this whole thing happen on end. And I think that that the attitude. I don't know when I hire people is I hire on attitudes more than I hire on your experience you know like what's your resume going to tell me what that you are really good at. Like getting in water like that you're going to get coffee or you can lift 50 pounds over your Headly. It's more about your personality and how you like. What do I see out of you. Are you hungry. You want to learn are you ready to really get in this thing or are you just like I'm in L.A. whatever.
[00:33:54]
Like you know my buddy my body works on the show so I guess I can work here. I don't want people that are excited because I know how I was when I was starting out. I know how eager and excited I was. So yeah maybe selfishly like I want to hire that I want to hire you know you know people that are excited to be around this because I love it. You know I love it so much. I want to be around other people that love it. And it's like there's so many people that do care and want to make entertainment and they're passionate about it. They're like I don't want to hire people that are just there looking at it as a paycheck you know.
[00:34:30]
Yeah you can you can teach somebody how to do a job but you can't teach them how to be a good person. Totally. Yeah. Which is something I've learned too because I made the mistake one time Phil. Sure.
[00:34:41]
Can you fill it fill up which you prefer whatever feels right. And I jump back in. You know people ask me that all the time and I joke like when I hit 30 I was like I guess I'm still up now or you know or somebody somebody told me the other day that they were like well one somebody like once someone is your superior you call them fill up and I go I don't know how this is going. Like I or I'll say if you're from the UK you have to call me Philip because it just sounds better in that accent. But no matter fill fill out whatever's easiest whatever works. It's all good.
[00:35:10]
Yeah definitely fill up sounds better with a British accent. I will admit that but everything sounds better with the British accent. So it's onset you know I have everyone call me I have everyone call me Bullis because that's all my friends call me Bullis everywhere and it's like Bullis like you just call me Buller's don't call me Dave or David.
[00:35:32]
That's fine just call me Bullis because it's a it's a strong name. You don't sound like it's a great it's a great last name. What's the what's the background what's the what's your family's heritage.
[00:35:44]
So all my mom's side it's Swedish and Irish and all my dad's side. It's English particularly from Wales and that's actually where the last name comes from by the way it's English means someone who tends bulls and if you can believe it or not I don't know if you ever seen me but I actually have a my my dad's grandmother was 100 percent Cherokee Native American and so if you look at me I look like the way this guy on the planet. So technically speaking I'm like 10 to 15 percent Cherokee oh no way. Yeah but I don't look like it at all. I think I look much like an Irish English guy.
[00:36:33]
That's cool man. I love that. I always love. I don't know why I'm always fascinated with with that type of stuff. Like where. You know like heritage and things like that. I'm I'm 50 percent I'm 50 percent. Well we're all kind of a mix of things but I only claim to.
[00:36:49]
And so yeah I'm Polish and I'm Romanian and on my this this past year I took a trip and I did a little mini deejay tour through Europe. But while I was doing that I also got a chance to do. I went to meet some family in Poland for the first time in Warsaw Poland met some cousins and I got to meet them for the first time in person and then I went to Romania and I went to the little villages the two little villages in Transylvania which I guess I didn't even realize that was a real place. It was just made up. So I went to Transylvania where my great grandparents were born and raised before they moved to the US and me and it was just cool.
[00:37:29]
You know I had one of those moments where you know I was getting all emotional you know just as I had been there you know I'd been on the road for like you know three weeks four weeks and I'm on the road that connected the two little villages you know. And I'm like oh my goodness like I can you know for the first time in my life like my great grandparents no longer seemed like these old dead people.
[00:37:50]
But they were these like Oh man I can picture them like the 19 year old version of me or the 19 year old great grandpa grandfather walking this road to go see this woman he just met him like I don't know it gave me such like. I love that history. And it's just really it's I don't know I guess I'm getting I'm getting more emotional in my as I'm getting older. I don't know. But it was really cool I love I love that idea of understanding where where we come from and the history of our family and when we're totally gotten off the topic of production. But you know that's what happens with me sometimes.
[00:38:23]
No. So it's all good. I have a tendency to do that to people. People go on this podcast all the time fill up in their shows like Dave I just have a tendency to ramble when I'm talking to you I don't know what it is. I go that that's a good sign. I take it as a compliment a very high compliment. Totally. But you know you always want to know where you come from eventually you know and it's a funny story because I actually was going to reach out to some of my relatives in Wales and that I was just watching this British show called Black Books and Black Books was kind of like it wasn't really a hit but it was it was a fantastic show and this one character named Fran wants to get in touch with all her relatives right. She's like I have never seen these people before. I just want to you know connect with my family and all they did was they basically used her as like some kind of like pack mule and they were like oh wow they were like Oh you have a car we need a ride somewhere. All you have money we need some money. Oh you have a house. We need to move in. It's like. And she goes I'm so sorry I ever did this and I just kind of thought to myself what if I reached out to some relatives and that's all they did was basically trying to use me for anything they could?
[00:39:29]
Oh man I think it's worth risking. You never know. But yeah that's crazy. That would be what they mean. What's the one show the the the sneaky pete that's on what does that on Netflix or on. I don't know what channel is on but it's an idea.
[00:39:45]
Ribisi is the lead and is yeah that idea that he you know came in and he convinces this family that he's someone else and that's that was scripted but that was actually there was a show. I don't know if you ever saw it. My buddy Phil a lot. It's funny we bring him up he actually did a he did a documentary a few years ago called impostor. And if you haven't seen it it is fascinating and it's about this guy who you know convinces this family that he is this missing child from years and years and years ago. And he gets into this family and it's the whole story of him like infiltrating their lives and why they think that they wanted a man. It's just it's really like you're watching it. You know I love documentaries that I watch and I go this is there's no way this is real. You know like how did this happen. Like I think you know the two strongest. I'm sure there's many more. I'm you know I'm oversimplifying but like when I watch documentaries the two amazing things that I always notice is like a if I'm sitting there and I'm going whoa there's no way this is real. I'm waiting for them to say this is bullshit. How is this even possible. That always catches my attention. And then I think it's so amazing in documentaries when it's totally just right time right. You know right time right place. You know those documentaries that start out about one thing and then something crazy happens and just by chance in the time that they were filming and then it's in then all of a sudden you're capturing all these other things like have you. Have you seen. Have you been watching Flint town on Netflix at all. No I haven't. So Flint town. It's all about Flint and obviously the Flint water crisis and all those things. But you know the fascinating thing was just they were there when they went there to kind of do the Flint water crisis and what was happening in Flint with the water in them. But they were embedded with the the police force the Flint Police Force. And then while there there was when we started having all of these all of these cases coming up about police brutality and you know some of the deaths and things like that. And so it was so you know to be able to be there documenting police officers as they are experiencing and as they were learning about these things and seeing their reactions and then being able compare that to how we were reacting as you know as people in society. It was just it really was fascinating because it's one of those things where you're like they weren't late to the story you know like they weren't trying to catch up like they were catching it as it was happening and I think that's what makes. I don't know. For me that's what makes a lot of that stuff really really exciting.
[00:42:31]
Yeah. It's I love movies and TV shows where characters like a pathological liar like American Psycho that example. You know even stuff like you know some of the other stuff that's come out where you find like the characters just you know Brister them a complete you know pathological or compulsive liar and a TV show. What was a cold. It wasn't like you want to see Firefly. That wasn't right but there was a TV show where the character basically took the role of a of a of a sheriff he took over his identity. Christ what the hell is. I forget it but basically the Banshee. That's what it's called Bangi. Oh yeah yeah. OK. So he took over his whole life and basically said I'm the new sheriff in this and that. So that was actually pretty you know pretty good as well. But you know a lot of these shows now there's so many different channels and stuff like that there's YouTube there's netflix hulu there's all these all these channels. You know this is the golden age of TV but it's also incredibly segregated and all these different channels Yeah it's it's crazy.
[00:43:41]
There's so much there's so much going on and I think it's you know we joke we've been joking for the last couple of years. Anybody that tells you they know what's going on as full of shit. But will we go.
[00:43:55]
Yeah I mean it's it's tough man. I mean it's you know I will say like I've I've been lucky to work on some you know some Netflix shows and some YouTube Red shows we're actually I'm really excited. I'm going to humble brag here for a second one of the shows that that I help produce is up for a Daytime Emmy right now so we find out at the end of the month if we won the Daytime Emmy which would be just really cool to be you know and it's for outstanding educational programming.
[00:44:23]
So it's like to be able to we did a show called mind field which was all about science and psychology with a great guy named Michael steepens who runs a YouTube channel called the sauce and it was like to be able to create a show that is educational and entertaining to where you know that you're to know that you're reaching kids and people in general but he has a younger audience like to know your being able to reach and educate kids that are hungry to learn. You know I think there's this there's this stereotype that kids these days don't want to learn and all they want to do is play on their social media. I mean our channel shows and there's a lot of there's a lot of educational programming out there on YouTube that kids can't get enough of. And I think it's really encouraging to see so many kids that are interested in science and interested in math and they want to learn and they want to figure things out in psychology and I think it's really it's really special.
[00:45:20]
So I digress. But yet with all of the networks it's hard man. It's really hard to know what's going to survive.
[00:45:30]
You know because you know the Internet has created a nice beautiful new place where it doesn't need to be 22 minutes exactly. It doesn't need to be 44 you don't have to have the act break down at the exact spot for the commercial break. You don't need to know networks you know online they don't have to guarantee 24 hours of programming every single day. Like a lot of the stuff you do on cable. So it's opening the doors for some flexibility and there's going to be a lot of shakeup and there's going to be some winners and there's going to be some losers.
[00:46:04]
And it's going to take a little bit more time for us to figure out how everything is going to shake out. But I think there's it's like anything right like you can either look at the problem of it or you get out in front of it and see the possibilities and the opportunities and know that we're at a space now where you if you want to create something if you really want to create something there's no excuse. There's really no excuse for not creating in this day and age with the accessibility to cameras. The accessibility the editing to music. If you want a beat there is no there. Now it's difficult to be seen. That's true. It's there's a lot of clutter there's a lot of noise. It is not the easiest thing in the world to get attention. But if you have a feeling you have creativity inside of you that you want to get out that you don't you feel like you don't have the resources you are not utilizing your resources because there is so much to get out there and if you want to be creative there's no excuse for not being creative in this day and age.
[00:47:13]
Yeah. It's like hey man this podcast is something I started to just to be creative. You know I started this a few years ago just to be creative and the barrier to entry to starting a podcast is literally so low now you so low. You could start one on your phone with the with like a pod with the pod now which is why host they actually if you launch the app you could start recording a podcast through the app. So don't even need a nother app for that.
[00:47:39]
And you get at it right there and then upload it and then you go which I think that's why that's why you know as we start to wrap up here and we bring it back home I think that's why the power of this story is so important because now where you do have a lot of competition because the barriers of entry into a YouTube channel into a pod cast into a short film The barriers of entry are so low but people still have a high expectation of content.
[00:48:13]
So if you are making you know you can buy a 200 dollar Gimbel for your iPhone that you already have in your pocket and you could buy a little recording device for the audio and you can make a pretty damn good video for 300 bucks if you've got the right people that are willing to help and work on it and then you and you can do some really great stuff.
[00:48:34]
But if you do not have a story if you don't have a compelling reason why anyone should even listen or watch or care about your project it's going to be very difficult to get any type of visibility with it. So I think that's why you know a lot of the kids and I see that now a lot of kids coming out of school or certain schools or whatever they go send me their stuff and I'm like cool it looks great.
[00:49:05]
You understand that if you shoot it in high speed you're shooting 60 120 frames per second and you slow it down behind some very epic feeling motivational music that it's going to look cool and look cinematic. Yes you nailed that. But what do you want me to do now. You know what is your call to action. You do you want me to open my my wallet. You pay you money. Do you want me to call my mother and tell her I love her because I haven't talked to her Do you want me to cry and miss an x. What in the hell do you want me to feel now. And I think that that is something that we as storytellers as filmmakers and television show creators podcasters. We have to understand like what is it that we want to do. What. How are we serving.
[00:49:54]
That's what I'll say. How are we serving our viewer. And if we don't have an answer for that if we don't know what our viewer is going to get out of what we're giving them then we probably don't have strong product you know. And it's and then we've just we've we've created we've created content that doesn't. That's never going to really resonate with anybody because it we didn't think about who was going to consume it. We didn't even care. So I think now nowadays we have to be that much more disciplined and intentional about understanding what we want to create in who we want to create it for and then how are we going to do it with a great powerful story and then executing that because it's not it's just not enough anymore to just throw it up online and hope it gets found. You know yeah that's very true.
[00:50:48]
I think those days have kind of like throwing that Hail Mary pass are pretty much I don't want to say are over. I don't want to be definitive but it's a lot harder now because it's because there's just there's just so much content being made. You know and there's just so much stuff being on there that the probability of anything like that happening is just so low now it's probably less than 1 percent. But you know I know we're winding down Phil so just in closing. Is there anything that you want to wanted to say to sort of put a period at the end this whole conversation.
[00:51:21]
You know I guess the first thing you know the annoying social media plug I'll say you know you guys can find me on Facebook Instagram all that stuff at Philip Andrew L.A.. I have an e-mail account I'd love for you guys emailing you if you have any specific questions whether that's him wanting to work together on a project or if you're if you're listening this and you're young and you're still in school and you just want some advice. I'm always willing to help as much as possible so reach out it's fill up. PhillipAndrew LA at gmail dot com. So please connect with me I'd love to. I would love to talk with you guys any way that I can and help out any way.
[00:51:58]
I think my last what would be my what would be my my take away from all of this is you know it's if you're listening to this in your you know I think we already talked about some stuff for people that are younger in their careers about getting started and how to do that. And we talked a lot about that if you're listening to this and you're interested in production or TV or film or podcasting or any type of that creative stuff and you are struggling to either get things going or maybe your career isn't exactly where you want it to be or you want to be doing more. You know I always loved this phrase. You know it's like it's never too late to be what you might have been. And we get caught up in our heads about where we're supposed to be in life and what success we should have had at this point how much money we should be we have these expectations. And the truth is you know we're just you. All we have is today and that's all that we have and we don't know what's coming tomorrow. We don't know what's going to go you know what's going to happen how life is going to shake out. So go for it. Just make a decision make a decision of what you really want. You know if you want to if you haven't written that script if you haven't worked on any films that if you haven't worked on one in three years if you know what. No matter how big or small your your situation is all I'll say is just keep moving on it. It's it's all a big thing is just making the decision of what you want to do. And then also one thing I love to say is I write it down and write it down write down that goal. If it's to make X amount more money next year if it's just to have X amount of episodes of your podcast done if it's to create whatever your goal is be definitive. You know you've got to have some clarity for your for the purpose and then what's the action involved you know. And so I think that's really important is figure out what you want and write it down and start taking the steps towards it so that you're able to achieve that thing. And it's never too late it's never too late to be what you might have been and you're never you're never too young for something you're never too old for something. It all those are just lies that you're allowing that are preventing you from really getting into stuff. So so go after it if you as a creative. Number one I appreciate you guys if you're still listening this long to me go on and on. I greatly appreciate it and I really hope that you'll send me an e-mail and let me know. But yeah just keep going. Figure it out. Be very intentional about what you want. Write it down and then get out there and start making it happen.
[00:54:53]
And that is an excellent way Phil to end the interview. On that note everybody I will link to everything that Phil and I talked about in the show notes at DaveBullis.com  It's at DB podcast on Twitter and my personal twitter is at Dave underscore Bullis and Phil I want to say thank you so much for coming on man again we were two strangers who met on the Internet. And to bring you back right.
[00:55:17]
I love it. I greatly I greatly appreciate it. I'm only going to call you Bullis from here on out. I love it. It's a great last name. I'm so and I'm a big fan now man. So you let me know any way that I can ever help out any way I ever can be of service to you my friend like feel free always reach out. We are now friends bonded through the interweb. And I greatly appreciate you let me come on and and hear my voice.