March 5, 2017
Episode 151 - Josh Folan (Making Catch 22)
Josh Folan is a New York based filmmaker, and the founder of NYEH Entertainment. His latest feature length film, Catch 22: based on the unwritten story by seanie sugrue is out now on iTunes, Youtube, Amazon, and more. 
Catch 22: Based on the Unwritten Story by Seanie Sugrue:
With Hurricane Sandy looming on the horizon, five hard-lived friends come to from a send-off celebration alongside an unexplained dead girl. What are friends for?
Pre Show Notes
VOTE for the show during the upcoming Podern Family Sweet Sixteen/King of the Ring competition. Each week fans get to vote for which show should advance to the next round. 
Voting for the Sweet Sixteen starts on March 6th, 2017! Look for a link we'll be sharing to vote for us.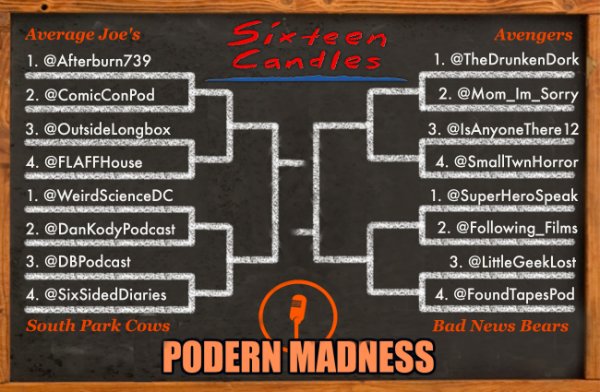 Show Notes
-- I Am "catch 22" Filmmaker Josh Folan and I Make "Real" Movies With Basically No Money - The Reddit AMA for Josh
-- Catch 22: 50th Anniversity Edition by Joesph Heller - A spy novel set during WW2. 
-- Charmane Star - Actress in Catch 22, and upcoming guest for the Podcast.
Contact
Josh Folan
- Youtube
- Twitter
Dave Bullis
Support the Podcast